Dear students,
We cordially invite you to join our Open Talk to be delivered by Huawei on May 9th.
l Topic 1: Supply Chain Optimization in Huawei and Learning to Optimize
Ø Speaker: Dr. Mingxuan Yuan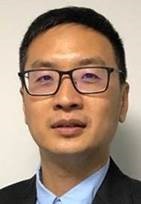 Dr. Mingxuan Yuan is currently a principal researcher of Huawei Noah's Ark Lab, Hong Kong. Before joining Huawei, he worked in HKUST as a post-doc researcher. He obtained his Ph.D degree from the Hong Kong University of Science and Technology. His research interests include spatiotemporal data analytics and enterprise operation optimization models. He has led several research projects including spatio-temporal data analysis, telecommunication data mining and enterprise intelligent. He has been working on supply chain optimization problems since 2017. During the past three years, models and tools related to demand forecasting, planning, scheduling, and etc., have been successfully developed and deployed for Huawei supply chain
Ø Abstract:
As one of the most complex supply chains in the world, a large number of scenarios rely on more efficient and intelligent control, scheduling, and optimization models and algorithms. Many scenarios, such as scheduling, vehicle routing, packing and loading, warehousing optimization, and etc., are challenging large-scale multi-objective optimization problems. Solving these challenges will bring not only great technical values, but also significant economic benefits. This talk will briefly introduce the optimization problems in Huawei supply chain and several representative works of our group.
l Topic 2: Kunpeng & Ascend Architecture
Ø Speaker: Mr. Eric Ng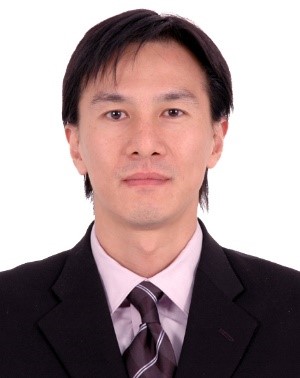 Director of the HiSilicon Hong Kong Branch, working experience in the chip industry for 25 years, has accumulated extensive experience in Digital Logic Design.
Ø Abstract:
The future world is a digital world. The key to digitalization is "Intelligence + Computing ". Huawei already released of Ascend and the Kunpeng processor, as Dual Engine in the Digital Domain. This talk will reveal the mystery of the Ascend and the Kunpeng processor. Welcome to the new world in computing.
More Details:
1. Date & Time: 8pm to 9pm, Saturday, May 9th, 2020;
2. For those who are interested, you may click the below link to join our Zoom meeting, and the open talk will be held online with Q&A sessions:
Zoom Meeting ID: 999 220 272
Passcode: huawei
3. Language: Chinese,but for any Q&A, it will be in both English & Chinese
4. Due to copyright restrictions, this Open Talk will not be recorded.